Brainport EN News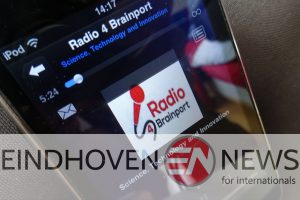 From the news desk of Eindhovennews.com
Eindhoven Airport saw 32% more passengers. In 2017 the number of flights is expected to increase by 5000.
A new ""Albert Heijn Urban"' convenience shop will open in the Eindhoven Vershal ""Het Veem"" at the end of the year.
Albert Heijn's 'Urban' stores are a new concept. These are larger than the ""AH To Go"", but not as big as typical supermarket", In particular the choice of different brands for the same product is smaller. "People often still had to go for a supermarket after a visit [to the food hall], but will not be the case anymore.
Korein Kinderplein and De Ontdekfabriek team up to offer a summerschool for children who speak little to no Dutch at home. The summer school will run for six days every three weeks. A total of 370 children will participate in the program, including junior and senior groups from 't Startblok primary school.
Philips Lighting reported second quarter sales of 1.7 billion and operational profitability of 10.2% CEO Eric Rondolat is pleased that LED, Professional and Home businesses posted solid operating margin increases, while Lamps maintained its high level of profitability," Lighting is cautious given global economic uncertainty, but expresses confidence that it will return to positive comparable sales growth in the course of this year.
The Innovative extreme UV wafersteppers of ASML are doing well. The company presented a 250 watt laser that for then the negine behind the production of > 125 wafers per hour. ASML presenteted excellebt qunaterly results, mainly due to an increased demand for chipmachine in the memory IC markets. Analysist confirm strong growth in the market for digital ICs', yet warn that this market may experience a severe dip in 2019.