Dutch Design Week in Eindhoven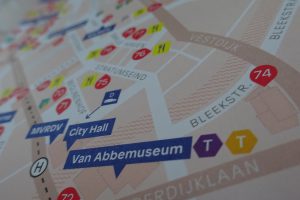 400 000 people are visiting Eindhoven for the increasingly popular Dutch Design Week (DDW).
With exhibitions, workshops, food events, music and so much more, at 110 locations around the city, there is sure to be something for everyone. All the choices may be a bit overwhelming, so included are design routes. Various experts have, at the request of the DDW, put together theme-based design routes.