Saturdays 2-5pm: Airplay40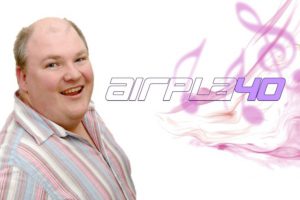 On Radio 4 Brainport, Spencer James presents the countdown of airplay on English language radio across the globe. Airplay40 is The top 40 singles as played on English language radio stations around the world.
Airplay40 is the countdown of the biggest songs being played on subscriber stations across the globe. Broadcast on over 60 radio stations and to an audience of over 3.1 million listeners, it is the only chart that reflects what listeners are hearing on their local radio station. Also on radio stations in Spain, the Canary Islands, Italy, Cyprus, Greece, Malta, Oman, Dubai, Singapore, Sri Lanka, New Zealand and Aruba, but for the Netherlands exclusively on Radio 4 Brainport.