Solar Team in action at Zolder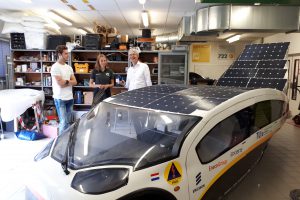 Eindhoven's very own Stella Vie won the 2017 World Solar Challange Cruiser Class Division in Australia. This year a completely new team of students will take up the challenge in the international battle of sun-powered cars. Will they live up to the high expectations? With the new rules, it is not only about speed, .. it is also about comfort and usability as a family car. The team is brainstorming and exploring innovative ideas on how best to address these aspects, to win again in 2018. But the competition will be tougher.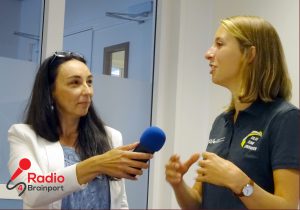 You can see Stella Vie and the brand new Eindhoven Solar Team in action at the world's only 24-hour endurance race for solar-powered vehicles. Stella Vie will be racing at the former Formula 1 track at Zolder in Belgium.
But it is not only about racing. Solar Team Eindhoven showed the world that it is possible to create an energy efficient family car. Our next step is to make solar cars sexy and user friendly, and that will be important to win the Solar Challenge 2018.
Radio 4 Brainport reporter Erika van der Merwe visited the team at the TU/e campus and heard why Sella Vie is a strong contender for more racing successes.
Listen to the interview with Marije Sesink and Martijn Ruijzendaal on http://Radio4Brainport.org, 747 kHz AM in Eindhoven or via the podcast at https://www.patreon.com/posts/24-hours-of-at-21486915