Solar Team Builds a new Stella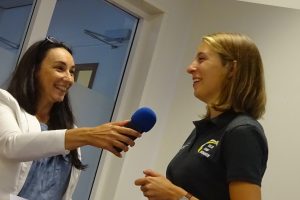 For the first team this year the Solar Team will be able to build in a new solar racing car fully under their own control.
Solar Team Eindhoven has kicked off the production process for the fourth edition in its series of solar-powered family vehicles. A notable change since the project started seven years ago is that the entire creation process will take place in Eindhoven: most of the design is based at the Eindhoven University of Technology (TU/e) and the manufacturing will be on the Brainport Industries Campus (BIC). The current team, consisting of 26 students from the TU/e working full-time on the project, will compete in the Bridgestone World Solar Challenge in Australia, on 13-20 October 2019.
"This time everything is coming together here in the Brainport region, with all of our partners. And, here at the BIC, we are working to develop as many partnerships as possible, to ensure that we make this ecosystem work", says Evan Quadvlieg, Technical Acquisition Manager at Solar Team Eindhoven.
Listen to the interviews by Erika van Merwe on Radio 4 Brainport or visit IO.